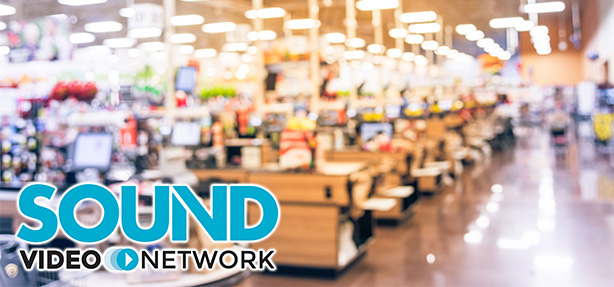 What is the Sound Video Network?
Sound Video Network is a brand-new in-store digital video technology that strategically aligns your video message in an integrated location-based network while utilizing demographic audiences and data reporting which optimizes consumer behaviors, increasing revenues and brand lift.
Sound Video Network Features:
Customize, reach, and target new audiences using a sophisticated in-store video solution utilizing demographic data reporting
Strategically align your message across all platforms
Integrated location-based network
Attribution technology verifies video views
Increase brand lift and generate revenue
High-frequency and non-skippable
Available Networks Include:
Grocery Stores
Convenience Stores
Shopping Centers
Medical Clinics
Start your video campaign today and get a second network FREE!